Total Eclipse Scorecard
In 1988 Eclipse Comics launched Total Eclipse, a 5 issue mini-series starring virtually all the characters it had rights to. Using the cross-dimensional threat of Nine Crocodile, teamed with the supernatural villain Misery, they were able to not only bring in characters who could nominally share the same world / reality, but also ones whose background mythology made it impossible for them to be coexisiting on the same Earth as the other heroes (such as the stylized and bizarre Beanworld characters, and Marvelman, whose benevolent dictatorship of his Earth precluded him being on the same world as most of the other heroes). Unlike most companies doing such mega-crossovers, the tie-in issues needed to truly have the complete story of events during the crossover were kept to a minimum - just one, Total Eclipse - The Seraphim Objective, starring the Liberty Project, whose own title had recently been cancelled.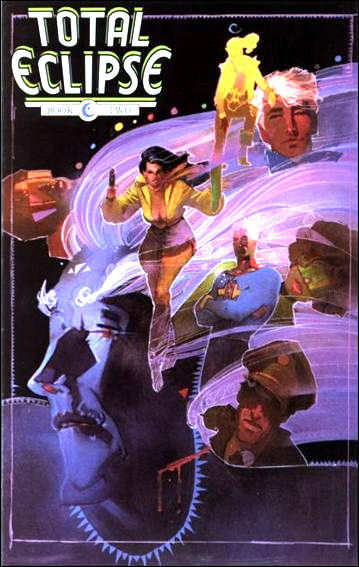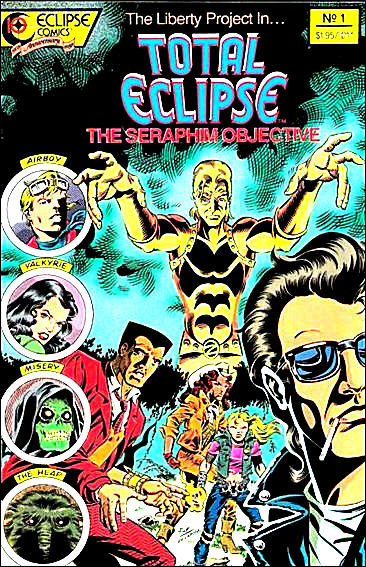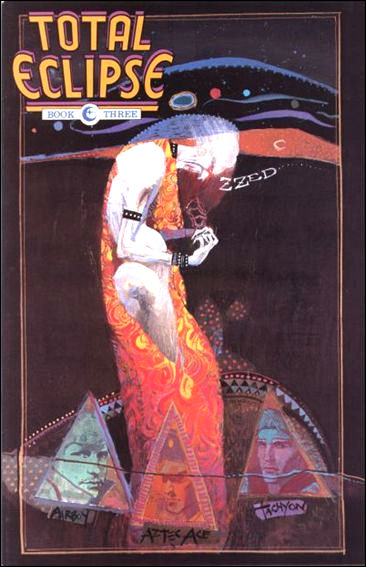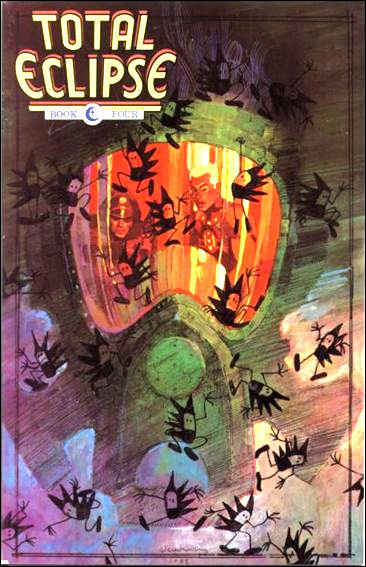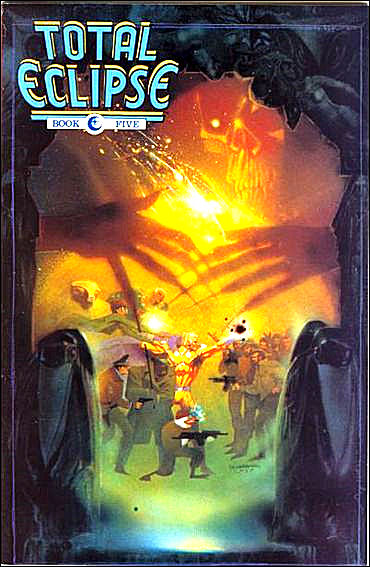 Any Additions/Corrections? Please let me know.
All images and characters depicted are copyright their respective holders, and are used above for informational purposes only. No infringement is intended and copyrights remain at source.