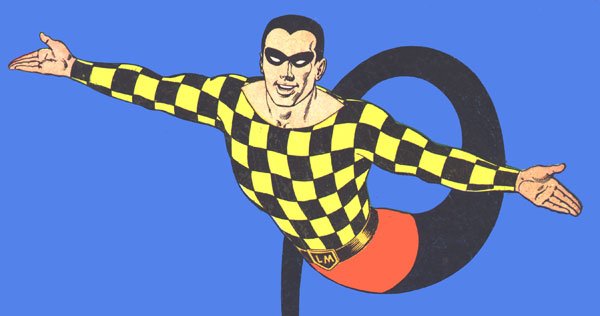 Real Name: alien/original comics version Unknown
2003 movie Hilario
2004 movie Adrian
Identity/Class: comics Extra-terrestrial;
movies Human mutate
Occupation: comics Unknown
2003 movie Physics teacher
2004 movie student/fast food clerk
Affiliations: Captain Barbell; Darna
Enemies: comics Unknown
2003 movie Stryker
2004 movie Lastika, Alfonso and Reden (father and son werewolves)
Known Relatives: 2003 movie Lolo Pablo (grandfather); Elmer (father, deceased); Remedios (mother, deceased)
Aliases: Larry
Base of Operations: The Philippines
First Appearance: Aliwan Komiks (1964)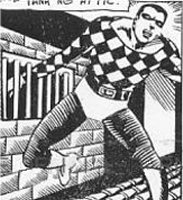 Powers/Abilities: Able to stretch parts of his body like they were made of elastic, allowing him to reshape himself into whatever form he desires. Bulletproof. His costume is a part of him, and he cannot remove it.
History: (original comics version) Lastikman is an alien from another planet, who became trapped on Earth and decided to fight crime.
(2003 movie version) Young Hilario is near a rubber tree when a meteor strikes it, and somehow gains powers of elasticity. His grandfather inspires him to use his new found powers to do good deads, and thus honour the memories of his dead parents. Hilario grows up to become a Professor in physics, and also the superhero Lastikman.
(2004 movie version) Young Adrian - a lanky teen-ager whose father became a drunkard after the death of his mother - was mauled to death by illegal loggers whom he prevented from cutting the trees in the forest. He was left lifeless under a rubber tree, which revived him and gave him special power.
Comments: Created by Mars Ravelo.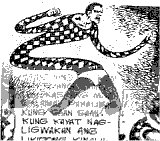 Lastikman began as a comic book character. He turned up in both Kampeon Komiks (Champion Comics) and Aliwan Komiks.
Most recently he has returned to comics in 2003 in a mini-series published by Mango Comics.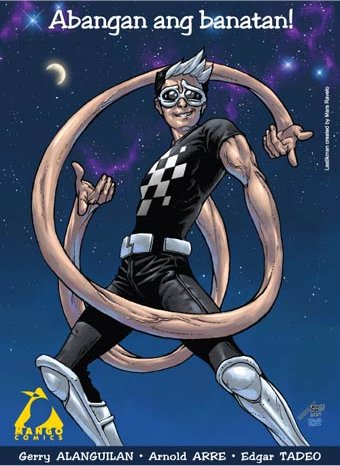 The next "Modern Age" Lastikman comicbook will be a 52-Page "one-shot" comic to be released December 2004 by Mango Comics in time for the new "Lastikman" movie starring Mark Bautista (see below). The comicbook and the movie, concept wise, will be independent of each other. The writer of this Lastikman one-shot is Gerry Alanguilan, who also worked on DC Comics' "Superman:Birthright", with art by Arnold Arre and colouring by Edgar Tadeo. Click here to see a preview page from the comic, kindly donated by Gerry.