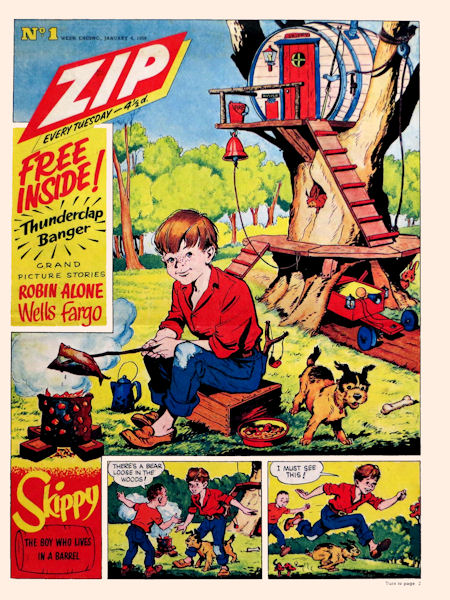 Zip
Publisher: Odhams Press
Format: Weekly anthology comic
First Issue: Zip#1 (4th January 1958)
Last Issue: Zip#85 (3rd October 1959)
Annuals and Specials: Zip Annual 1959, 1960
Absorbed: None
Absorbed into: Swift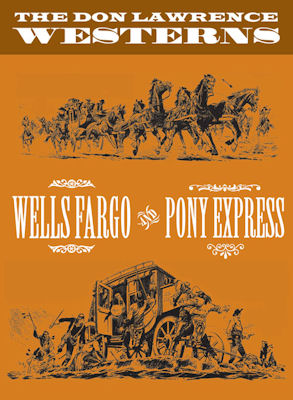 Strips: Billy Brave, Bobby the Bear, The Brainy B's, Brett Brand of the British Railways, Captain Morgan, Hans Anderson's Fairy Tales; Hefty and Hoppy; Hokus, the Merry Magician; Jimmy Hanley's Notebook, Jungle Jinks; Kiki, the Boy Clown; Nigel Tawny, Explorer; Old MacMuddle, Pinto Pete and Pip, The Pond People, Pony Express, Professor Pobble, Robin Alone; Skippy, The Boy Who Lives In A Barrel; Strongbow the Mighty; Toby and his Master Punch; Touchdown, Wells Fargo
Comments: On 8th February 1936 Willbank Publications launched Mickey Mouse Weekly, a title under license by the Walt Disney Corporation. At some point during the subsequent 21 year run of the title, Odhams Press took over publication, but the license was finally ended on 28th December 1957. The Disney strips were relaunched by their parent company in Walt Disney's Mickey Mouse, but Odhams had included other strips not licensed from Disney. These were swiftly transferred to a new title, Zip, which was launched on 4th January 1958. Initial strips including the cover star Skippy, Don Lawrence's Western strip Wells Fargo, and Gerry Embleton's Robin Hood-esque Strongbow the Mighty (which Gerry's brother, Ron, had previously drawn for Mickey Mouse Weekly). Zip lasted for 85 issues before being cancelled and merged into Swift.
Skippy held the cover slot from #1 through #45, with explorer Nigel Tawny taking over that slot from #46 for at least the next few issues.
Don Lawrence's Pony Express and Wells Fargo tales were collected and republished by the Book Palace, but that collection seems to now be out of print.
---
Billy Brave was one of the characters who had originally appeared in Mickey Mouse Weekly, beginning his adventures in 1950. Drawn by Tony Weare, Billy was the son of a farmer who had been admitted to the prestigious boy's boarding school Mannington College, where he had become "schoolboy star of the sports field."
---
Bobby the Bear was a humour strip about a small bear.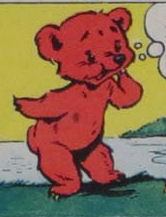 ---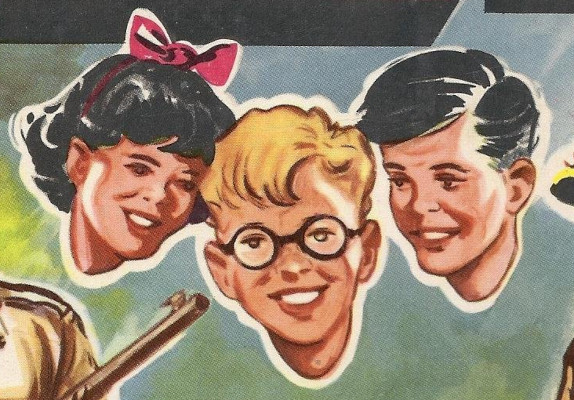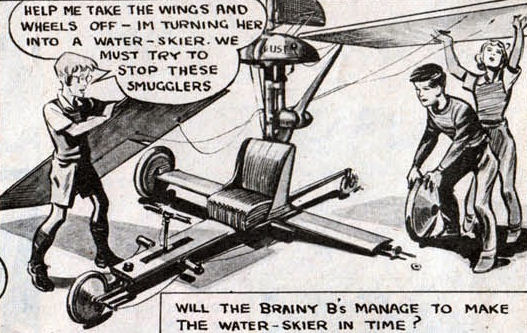 Drawn by Harry "Redvers Blake" Winslade, the Brainy B's were a trio of exceptionally smart pre-teen adventurers consisting of twins Beryl and Bob Birkett and their cousin Bill, whose father was also an inventor. Their adventures were set in Devon, where Bill lived.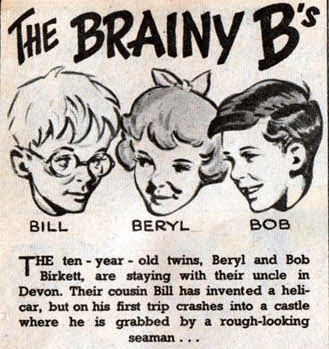 ---

Brett Brand of the British Railways was a mystery series starring Chief-Inspector Brett Brand of the British Railway Police.
---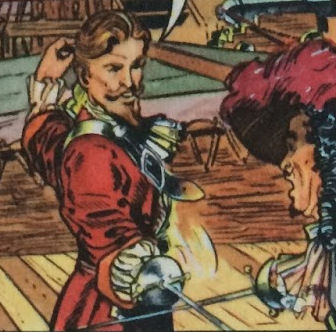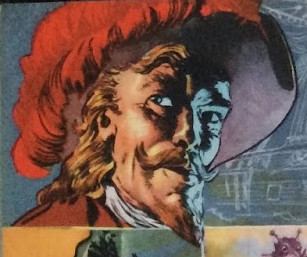 Illustrated by Colin Andrew, Captain Morgan was the story of an English buccaneer, Captain Henry Morgan, who operated on the Spanish Main, fighting his Spanish nemesis, Don Fernando de Rojas.
---
Hefty and Hoppy was a humour strip starring an elephant and squirrel.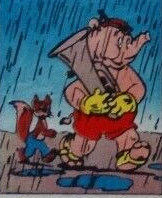 ---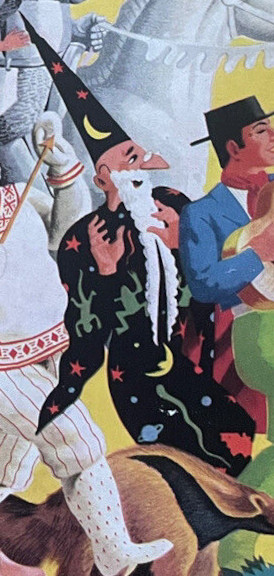 Hokus the Merry Magician was a sorcerer who worked for King Cuthbert of Chuckleland. He'd previously appeared in Odhams' The Children's Wonder Book in Colour Number Two (1948) and Three (1949), where he'd been written by S. Gaisford and drawn by Jo Bass; since the sole example of the strip from Zip that I've seen seems to be a redrawn version of the story from Children's Wonder Book#2, I assume they also handled his appearances there. Whether he'd also appeared in any other Odhams titles prior to Zip is as yet unconfirmed.
---
Jimmy Hanley's Notebook was an editorial feature illustrated by Gerald Palmer.
---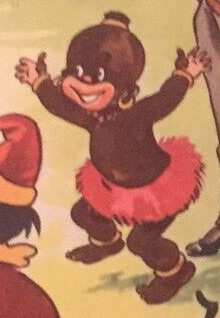 Jungle Jinks was a humour strip starring a small boy living in a jungle. There's no way getting round that artistically he's a terrible caricature. Given that's he's written in a positive light, as the quick-witted, kind-hearted protagonist of his strip, it's probably fair to say that he wasn't intended to be racist, but..
---
Kiki, the Boy Clown - a humour strip starring a clown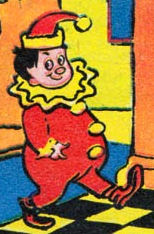 ---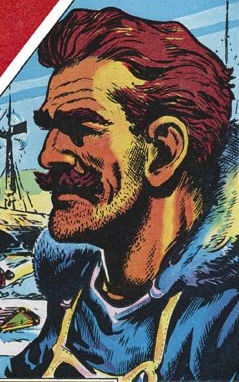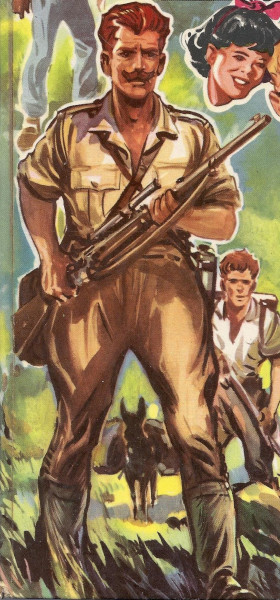 Written by John Myers and drawn by Harry "Redvers Blake" Winslade, Nigel Tawny, Explorer followed the adventures of the titular Sir Nigel Tawny.
---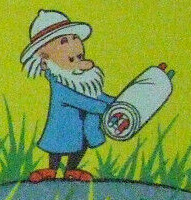 Old MacMuddle - no additional info at this time
---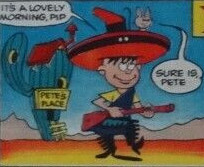 Pinto Pete and Pip - no additional info at this time
---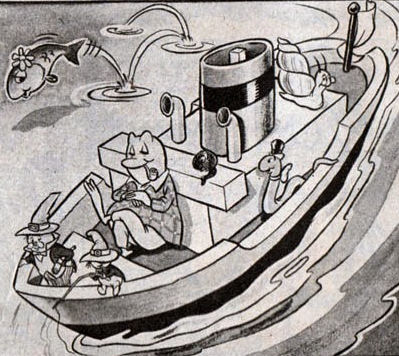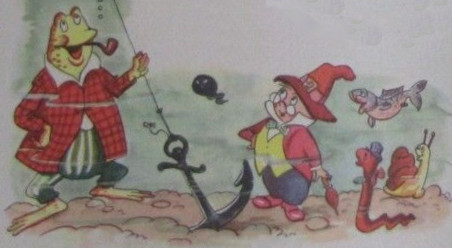 The Pond People was a humour strip about the anthropomorphic creatures living in a small pond. The characters included Sammy Snail, Ernie Eel, Mary Minnow, Percy Pike and others
---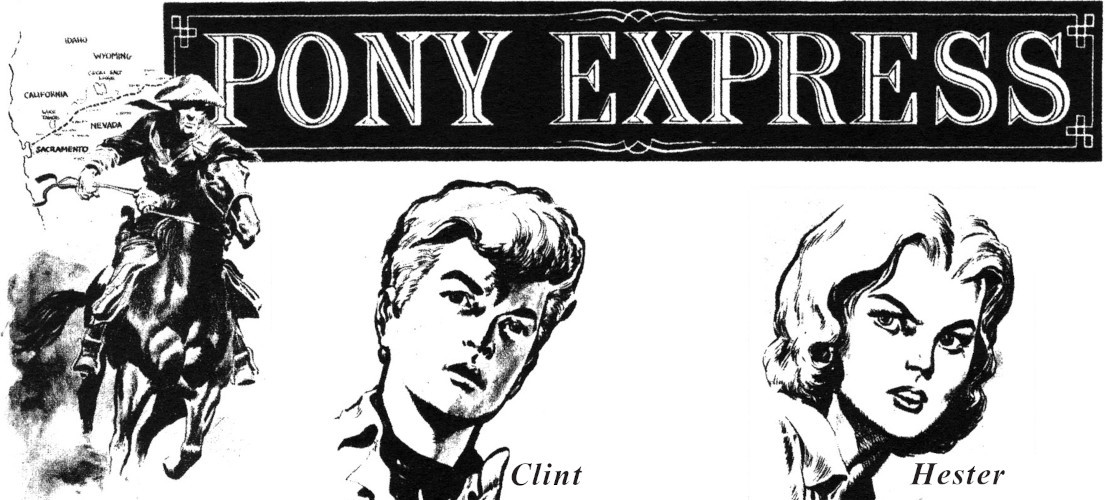 Pony Express by Don Lawrence told the tale of new Pony Express rider Clint Clandon, sometimes accompanied by his sister Hester.
---
Professor Pobble - no additional info at this time
---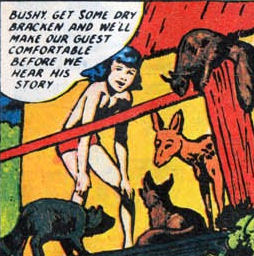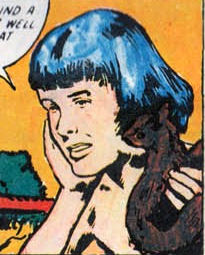 Robin Alone by Bill Lacey was originally published in Mickey Mouse Weekly, starting in 1950. The titular Robin was a boy able to understand what animals were saying, and who lived alone in a tree house in Hollow Oak in the "Great Forest", somewhere in the U.S.A, given the local fauna included a raccoon and foxes, but no larger predators, and that in some stories he encountered both Native Americans and Sergeant Mac the Mountie, the latter identified as a wanderer from some distance away. Among his friends were the eagle Ewak and, despite his U.S. locale, the chimpanzee Cheeki.
---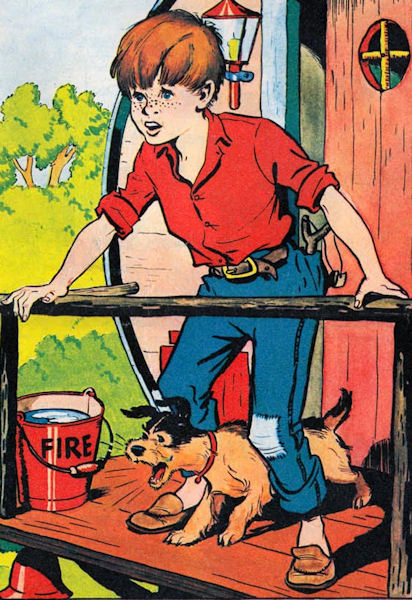 Illustrated by Robert McGillivray, Skippy covered the adventures of a young boy who lived in a barrel with his dog, Buster. One of his enemies was Bully Bragg.
---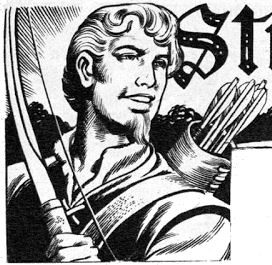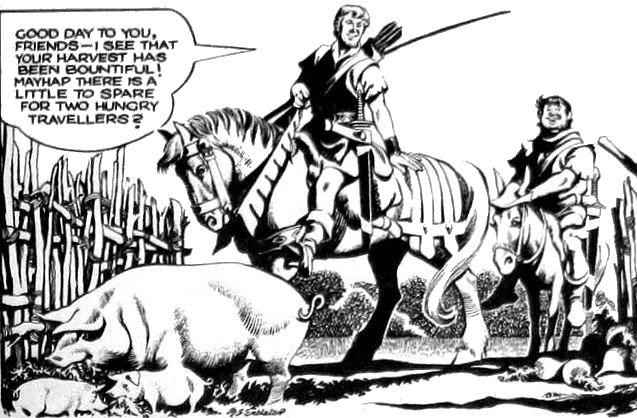 Originally published in Mickey Mouse Weekly from 1954 on, Ron Embleton's Strongbow the Mighty was the "greatest archer in all England" but travelled all over the world (at least as far afield as China) with his friend Bilbo, who was a mean shot with a sling.
---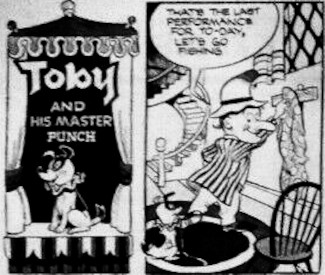 Toby and his Master Punch was a strip about the pet dog of a Punch from a Punch and Judy show.
---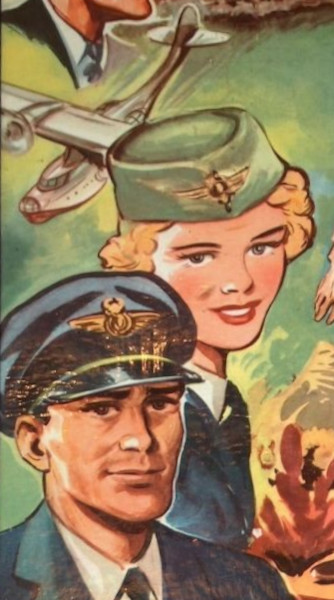 Touchdown was a series about pilots.
---

Illustrated by Don Lawrence, Wells Fargo covered the adventures of the Wells Fargo stage coaches.
---
First Posted: 19/10/2010
Last updated: 05/11/2023
Back to General UK Comic Book Heroes.
Back to UK Superheroes Main Page.
All images and characters depicted on this site are copyright their respective holders, and are used for informational purposes only. No infringement is intended and copyrights remain at source.